Sponsored Links
Dolphin Browser For PC
Dolphin Browser for PC is one of the most interesting browsers in Google Play that will enable you to fully experience and enjoy in all games available in Google Play. It has highly interactive interface and provides support for Last Pass while syncing onto bookmarks for Google. If you use this browser you will be able to use gesture and voice-based navigation.
Dolphin Browser for PC is not the first in speed when it comes to Google Play browsers, but it compensates for lack in this section with additional quality and versatile choice of add-ons that include custom agents and gestures that enable you to download both desktop and mobile web page versions. While other browsers have added some of the Dolphin features onto them, Dolphin has stayed ahead of competition thanks to adding interesting elements that have highly improved its overall performance quality.
Dolphin Browser features
When you download Dolphin Browser on your PC first idea can be that user interface is basic and simple. You will see tabs that will enable you to open many websites by simply taping on the plus sign. What's spectacular about that right?! But hang in with us-you will discover that you can incredibly quickly and easy go through all the opened pages by simply swapping over individual windows. This ease and swiftness of reaction is something you will not experience while doing the same action in, for example, Firefox, Chrome or Maxton.
Taping from left to right will provide you access to available bookmarks that are set there by default-but you can remove them as you like. If you start from the right side, you will see available themes and add-ons, so you can quickly and easily change your browser appearance as you like!
Dolphin browser is constantly tweaked and improved. Latest version comes with sharpened and visually improved unser interface. Menus come with interesting backlight in fluorescent green and sidebar on the left provides quick access to important functions (for example, to settings), find button and bookmarking with just one click. On the right side, settings button is moved to make space for very graphic and visually appealing tabs.
Add-ons enable you to fully enjoy and make the best of customization. You have available:
SpeedTest
LastPass
Evernote
Web to Pdf
Amazon Search
Another attractive quality is Dolphin Connect that enables you to synchronize your bookmarks for all of your mobile devices, with your PC.
Gesture- or Voice-enabled Navigation
Gestures on Dolphin Browser is feature that enable you to design symbols for actions you often perform. When you tap onto designed symbol, certain action will be performed. For example, if you choose circle as a symbol for page refresh, when you click on your drawn circle, certain page will be refreshed. You will get 8 predesigned gestures to get an idea what you can do, and then you can let your imagination loose: start creating your own gestures for variety of functions and settings.
Dolphin Browser comes with Sonar, attractive feature for navigation, you can access through Dolphin.
Dolphin Browser is equipped with deeply thought-through add-ons that will improve your browsing experience on PC. For example, Dolphin Webzine brings you various publications available online-all on the one page, accessible through thumbnail display. You choose individual thumbnail to read through news feed of certain publication, getting all the basic new info in it. Neat, swift and informative at the same time.
Battery Saver feature in Dolphin enables you to keep on working for longer time by turning on energy saving tricks such as dimming the screen light and turning on sleep mode.
Dolphin Browser provides solid and quality performance and it actually feels more reliable than some other browsers, but it doesn't crash-and we all know how frustrating this can be!
Although Dolphin isn't the fastest browser, it provides excellent balance of performance and elements, making it one of the best browser choices for your PC. Give it a try to decide if this is the the browser you have been waiting for your entire life! If you are primarily fan of a speed, it will not be your number one choice, but in all the other aspects, we are sure you will be thrilled.
Download Dolphin Browser for PC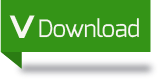 Step 1:
 Download the android emulator software Andy and it is available for free. Click here to download:
Download
Step 2: Start the installation of Andy by clicking on the installer file you downloaded.
Step 3: When the software is ready to be used, start it and complete the sign up procedure and login with Google Play account.
Step 4: Start Google play store app and use its search tool to search Dolphin Browser download.
Step 5: Find Dolphin Browser and start the installation.
Step 6: Launch the game and you can now play in Dolphin Browser on pc using a mouse or your keyboard and even your touch screen, you can use the control button to emulate the pinch function to zoom in and out.
Step 7: You can also install remote control app form here for remotely accessing the game: Andy remote control app
Support: we maintain an online real-time Facebook support group if you have any issues with Andy OS to the installation process, You can use this link to access the group: support
Enjoy Playing in Dolphin Browser on PC!!!