Sponsored Links
Tinder on PC
There is a good chance that you've heard of the very popular app, Tinder. Tinder is available in the Apple App Store and the Google Play Store  and it lets you meet interesting new friends wherever you are! Tinder was initially made as a app solely for mobile devices, but Andy allows you to download and install Tinder on PC.
After downloading Andy you can enjoy Tinder for your PC computer. Just  login to your Tinder account and you view profiles and send messages directly.
Using Tinder for PC
Tinder is one of the latest and greatest dating apps available. Tinder has an easy to use interface and you can start communicating with new people and making friends immediately.
Just swipe
Tinder's most popular feature is the ability to disregard or show interest in another user with a simple swipe of the screen. Just swipe towards the left if you're not interested and swipe towards the right if you think it deserved a Like!
While anticipating the odds if he or she will Like you back, Andy allows you to do your other chores at the computer and multi-task to the highest level to take your mind off it for a while. So, you might as well get back to work while waiting to get matched with a new friend! Download Tinder for PC with Andy so you can browse Tinder on your computer monitor.
When you download Tinder for PC with Andy, you can still take control of its swipe features by using your smartphone as a virtual controller. The cutting edge technology of Andy gives you full functionality when using Tinder on PC.
Somebody likes you!
With Tinder, you can instantly view pictures and profiles of other users within your local area. If you see someone you find attractive or interested in meeting, send them a like. Exchanging likes can instantly connect you to engaging in conversation and the sky is the limit from there. The new Passport feature will also help you find you a match from the around the globe.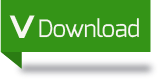 Dating over the internet is nothing new and Tinder provides a way to explore online dating easily. Tinder allows you to meet new people if you don't have the time to go out or if you don't have the confidence to gout and meet people. The 
Like
 feature is the ultimate icebreaker and once you receive it, you already know someone is interested in you! The 
Chat
 feature is the fun way for spontaneous talking and getting to know your personalities without having to come face to face. If a good connection is made with someone, it is up to you if you want to meet in person.
Download Tinder For PC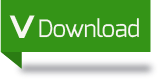 Step one:
Download the android emulator software Andy and it is available for free. Click here to download:
Download
Step Two: Start the installation of Andy by clicking on the installer file you downloaded.
Step three: When the software is ready to be used, start it and complete the sign up procedure and login with Google Play account.
Step four: Start Google play store app and use its search tool to search Tinder download.
Step Five: Find the Tinder app and start the installation.
Step six: Run Tinder on your computer and have fun meeting new people.
Step seven: You can also install remote control app form here for remotely accessing the game: Andy remote control app
Thank y'all and enjoy Tinder on your PC!