Sponsored Links
What is Temple Run 2? Do not know yet? Then most probably you may not be Smartphone user or you may not be in young age group. Anyway let me give you a short introduction of Temple Run2 this is a very entertaining and addictive game available for Android and iOS. Most of the smartphone users play this game every day. Now this wonderful game you can enjoy on your PC too.
Temple Run 2 is one officially announced for PC. But with the help of third party Android Emulator software called Andy you can play this wonderful and entertaining game on your PC.
If you are not aware of this game at all, let me describe it. Temple Run 2 is a very smooth and addictive game available on iTunes App Store and Play store. This game never ends as in this game a virtual Giant is following you and you have to run and keep running to survive yourself and that too crossing obstacles like rivers, mountains  and railway tracks etc. and keep collecting survival points and coins. Interesting? Wants to play on your PC?
First, you will have to download Andy and then download Temple Run 2 and you will be joining the huge family of more than 400M+ of Temple Run 2 users or players. The previous version Temple Run has tremendous response. So the developers, Imangi Studios have released a better version called Temple Run 2.
How to download Temple Run 2 for pc
We all are aware that this game can only be played over mobile operating systems and there is no official release of Temple Run 2 for download into a PC. But for those who wish to play the game on their computers, we bring in a simple tutorial with easy to understand procedure, using which the user can download the same to the PC (Direct Download link).
Let us have a look at the step by step procedure of the same.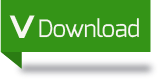 Step 1: 
Download and install Andy
. Make sure that the Virtualization is enables in the BIOS settings and also make sure that your PC has the latest video drivers installed. One can have a look at the handy guide on how to proceed
here
and also a
facebook support group
in cases where more help is needed.
Step 2: Open Andy and complete the signup procedure and in case the user has a Google account, the same can be used.
Step 3: Open the application and search for Temple Run 2 and install it by following the instructions.
Step 4: Once installed, the Temple Run 2 for PC application is ready to use which supports both Windows as well as Mac computers.