Sponsored Links
Have secured and free chats by downloading Hike messenger for android and PC
Hike is another messaging app which is competing with new emerging apps and existing ones like BBM and WhatsApp. This app works well in numerous platforms and allows you to send instant messages while maintaining the connectivity. You can also maintain long conversations and create group chats with this app. You can participate in the individual conversation and group chats, with your current messaging system even if, it is not Hike. With Hike messenger, you can also send messages to the friends whether they are on hike or not. You can send messages to you friends and family by using hike over 2G/3G and Wi-Fi connectivity. It offers you a simple, personal and superfast communication experience. Hike is as open as SMS and you automatically connect with your friends and family with the help of address book. For using this app on your windows desktop you will have to install an android emulator. Have a look to the simple technical steps in this tutorial and you will be surely able to download this app on your PC and android system without facing any trouble.
As one of the cross platform app in this genre, it provides both instant messaging service and SMS under one roof. This messaging can be done in real time with instant feedback. In this sense, it is a better than other communication app like WhatsApp. With their desktops, the user can send messages to his friends who do not use hike and even net connectivity. So, you can create group and include those friends also who are not using this app. Every month you can send 100 free hike SMS. It also gets replenished every month. You can also message hike-to-hike without any limit and this is absolutely free, worldwide. With elegant hues of white and blue, its user interface is clean and quite good to use. Even though most of the people are very much familiar with this app, we have enlisted few features before you download Hike messenger for android and PC:
1. User can send messages, photos, real time locations, videos and more using this messenger.
2. The app offers a personal messaging experience with sending, delivering and more notifications.
3. It keeps you connected all the time so that you do not miss any message and there is no requirement of logging-in or off.
4. With this app you can send files of size up to 100 MB.
5. Lots of awesome and funny emoticons are available to share with friends while chatting.
6. Cool and expressive stickers which can be shared at the tap of your figures.
7. Voice messaging can be done quickly without any trouble.
8. All kinds of non-media files and document including PDF, DOC and ZIP can be sent.
This app also concerns about your privacy and keeps the expose of information under your control. You can hide your profile information, keep information visible to a group of friends and add and remove people. At present, various text messaging apps are incapable in providing privacy to its users. However, hike provides advanced privacy options. You have various customization options and chatting themes to enhance your chatting experience. This app is dependent on internet connection speed and over a stable internet connection, the user experiences spontaneous responses. For providing quality performance in terms of instant messaging you can count on this app.
For downloading hike messenger on their PCs, the users require to install an emulator application. Andy is a powerful android emulator and it is absolutely free. This app serves with the purpose of serving all the android apps on your PC. Due to higher application compatibility and stability than its counterparts, this emulator is the first choice of millions of users. After installing this application, you won't have to download any third party app store as such; it comes with full pack of Google play services. So, you can test and install all apps using this emulator on you PC. Andy installs a VirtualBox and so, runs Android OS in a virtual machine. Without any complex process this app can be installed and in case you face any issue, experts will surely help you out with prompt and responsive support. Unlike other emulators which leave your PCs behaving in odd ways, Andy runs smoothly without affecting the performance of your system.
Steps to download hike messenger on PC and android:
Once you install this app on your PC, all the above mentioned features of hike can be experienced by you by downloading and launching it.
There is no PC version available for Hike. Andy makes it possible for you to download Hike messenger for android and PC. Before you start, install all the window updates and have a quick check-up to ensure that video drivers are updated. Your system needs to have internet connection to install this messaging app. Ensure that Virtualization is enabled in BIOS. Our tutorial is simple and you don't require any technical skill to download Hike messenger for android and PC: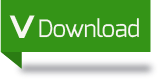 Step 1:  Download and install Andy. Make sure that the Virtualization is enables in the BIOS settings and also make sure that your PC has the latest video drivers installed. One can have a look at the handy guide on how to proceed here and also a facebook support group in cases where more help is needed.
Step 2: Open Andy and complete the signup procedure and in case the user has a Google account, the same can be used.
Step 3: Open the application and search for Hike Messenger and install it by following the instructions.
Step 4: Once installed, the Hike Messenger for PC application is ready to use which supports both Windows as well as Mac computers.