Sponsored Links
A straightforward way to download Viber on your PC (Windows and Mac)
Viber is another advanced and cross platform app which has similar functioning as that of WhatsApp and WeChat. This magnificent and splendid app is available for free and supports all the popular operating system platforms. Just like other popular social apps, you can easily get connected to people by using Viber. With more than 500 million registered users, this app has gained popularity in android as well as other market places. Using this app you can send and receive unlimited texts, images, video messages and can make HD quality phone and video calls worldwide and that too, free of cost. Developed by Viber media, this is an all-in-one messaging and calling solution for android, iOS, Symbian based systems and more. Now, you can also take the advantage of this app without using android devices. With our easy to understand tutorial you would be able to set it up and run this app on you PC with similar performance as that of the smartphones.
As the one of the most popular cross device platform messaging service, this app competes with other well known social apps. It offers excellent voice calling quality and you can save hundreds of dollars by mitigating your mobile bill costs. This is because Viber can be used to make calls to landline numbers and non- Viber devices at low rates. With the user friendly interface of this app, you can view lists of contacts, call history and more, just with a click. You phone number is your ID if you are using Viber. This app automatically detects all those contacts from your contact list which are using Viber. This is because; it synchronizes with your mobile contact list. In the similar manner, it can also synchronize messages between the devices. Moreover with this app, messaging can be a great fun as you can also use new stickers, send photos, video and voice messages, share locations and more. This app allows more customization and you can download a variety of playful stickers from the sticker market and send these to your friends to express your emotions and have fun. You can also sort and reorder these stickers.
The Features of Viber:
1. Sending and receiving unlimited text messages (with emoticons and stickers) and full support for group conversion worldwide.
2. Synchronisation of chats between mobile and PC.
3. Free audio calls with HD sound quality over 3G/4G and Wi-Fi connections.
4. Support for video calls and creation of group messages with up to 100 contacts.
5. Real time notification of new messages.
6. Push notifications which allow you not to miss any messages or calls even when the Viber is off.
7. Following the public chats and viewing the chats of celebrities, personalities, popular brands and more conversations.
This is how this feature rich app offers you multiple ways to chat freely. It is also available in diverse languages and you can also change the language settings. As per your requirement, you can also switch between the conversations, block and unblock mobile contacts on Viber and can get a little bit more privacy by disabling seen and online features. Sometimes, when you share lots of photos and videos with your friends using Viber, then you can look these again without visiting your chat history as such these all can be accessed through conversation gallery. Currently, more features are being added to improve the functionality of this app and to make it a better communication tool. For instance, with doodle feature users can create drawings from scratch or graffiti over photos and share these with their friends.
Although, this app is user friendly and straightforward to install, you firstly need to install Andy software to emulate android on your PC. If you are looking for an amazing android OS experience on your PC, this is a highly recommended and most reliable android emulator. It allows you to use your favorite messaging programs like WhatsApp, WeChat, Viber and more from the windows desktop and also remains compatible with window (7/8/XP) and Mac platforms. In terms of customization and productivity it is a better alternative to other emulators.
Get your calls imported automatically and make calls with excellent clarity!
Once you install Viber for your PC, you would be able to use its clean interface, easy control and commands. On any device or network, you would be able to make free calls with excellent clarity. Without paying anything you can chat with your fiends and have video conferencing with them on large screens of your computers. The chats can also be synchronized between PC and mobile device. Before you start the installation process, you need to confirm that the CPU of your system supports virtualization technology and make sure that 'Virtualization' is enabled in BIOS. Also, install the latest video drivers on your PC and ensure that your system fulfills necessary system requirements. During installation, you will not face any trouble as the app comes with bug fixing function.
How to download Viber for PC free
We all are aware that there is a lot of demand for this messaging app but it can only be installed over mobile operating systems and there is no official release of Viber for download into a PC. But for those who wish to use the same on their computers, we bring in a simple tutorial with easy to understand procedure, using which the user can download the same to the PC (Direct Download link).
Let us have a look at the step by step procedure of the same.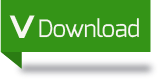 Step 1: 
Download and install Andy
. Make sure that the Virtualization is enables in the BIOS settings and also make sure that your PC has the latest video drivers installed. One can have a look at the handy guide on how to proceed
here
and also a
facebook support group
in cases where more help is needed.
Step 2: Open Andy and complete the signup procedure and in case the user has a Google account, the same can be used.
Step 3: Open the application and search for Viber and install it by following the instructions.
Step 4: Once installed, the Viber for PC application is ready to use which supports both Windows as well as Mac computers.
Enjoy using viber on your pc!!!