Sponsored Links
Download Instagram Download for PC
If you have a love for photography and sharing photos then you are probably already very familiar with Instagram. Instagram is a mobile app that allows you take pictures and videos on your phone, enhance them with effects, and share them socially. You can use Instagram take videos and quickly share it with your friends on Facebook, Twitter and Google+ directly from Instagram. The ability to add cool effects and enhancements are what are liked most about this app. Every selfie enthusiast should have Instagram installed on his/her cell.
Due to its popularity, Instagram on PC has been desired for years, but it does not have any standard official platform for Windows. Maybe the good people at Instagram do not like desktop computer users? All jokes aside, this is a major drawback because many other social platforms are fully accessible through a computer.

Instagram For PC with Andy
It is true that there is no official Instagram for PC support, but it does not mean that this closes all doors to Windows users. Instagram users are in luck because Instagram on PC is now possible with an Android emulator. Emulators work simply by converting software and our Android emulator Andy is clearly the best choice. With Andy, users can have full access to Instagram on their PCs.
Download Instagram on PC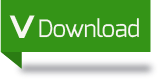 Here is how you get to Download and Use Instagram on your PC. First of all, we have prepared a video for you guys to follow that will make the entire installation process much easier:
How to Download Instagram for your PC:
Click the download button to download Andy.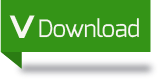 How to Download Instagram on PC Free
For those who wish to use the Instagram on PC, we bring in a simple tutorial with an easy to understand . Even someone without any technical knowledge can follow our tutorial to download and install Instagram on their PC for free.
Step 1:  Download and install Andy. Make sure that virtualization is enabled in the BIOS settings and that your PC has the latest video drivers installed. You can read our FAQ and also checkout our  Facebook Support Group in case you need more help.
Step 2: Once Andy has been installed, complete the signup procedure. If you currently have a Google account, the same credentials can be used for signup.
Step 3: Launch the Google Play Store App, search for Instagram, and install it.
Step 4: Once installed, the Instagram for PC application is ready to use.
Are You An Instagram Fanatic? Try out Snapchat Today
Instagram has become one of the most popular social media platforms today with millions and millions of users active daily. The popularity of Instagram was solidified when Facebook bought it for a cool billion back in 2012. Another cool social media platform that is on the rise is Snapchat. Snapchat allows you to take pictures and videos that are immediately inaccessible once they are sent to other users. Snapchat users can create "daily" stories that are filled with fun pics and videos and share that with friends.