Sponsored Links
Subway Surfers For PC
Subway Surfers has gotten more and more popular since its release and is becoming a household name like Angry Birds and Temple Run. Jointly created by Kiloo and Sybo, Subway Surfers  combines amazing graphics with fun and challenging gameplay. Subway Surfers has been available to in the Google Play Store and Apple App Store but now gamers can enjoy Subway Surfers for PC with Andy!
Playing Subway Surfers On PC
In Subway Surfers, the player has to run away from the subway inspector and his dog along the subway tracks . While you run, you can collect coins, powerups, and other items to increase your high score. You have to run as fast and long as you can while dodging obstacles like trees and approaching trains to progress through the game.
Coin grabbing makes the game more exciting and it also helps you to buy new characters and power-ups from the store. There are lots of boosters and several types of power ups to keep that diversify the game play and will keep you coming back for ages. The more you run, the higher would be the scores. So, the key action for continuous and long existence is to keep running and remaining safe from collisions with the obstacles. Below are more amazing features of this game:
Vivid HD optimized graphics that are vibrant, colorful, and detailed.
Perfectly matched sound effects in the background and choice of volume control while playing.
Availability of couple of characters for free which further boost the scores.
Special power-ups to grab for easy, fast and high scoring.
Facebook connectivity so you can compare your scores with your friends
Seamless Subway Surfers for PC Integration With Andy
As a standalone Android application for your desktop, Andy brings the full Subway Surfers experience to PC and Mac systems.
Andy is very easy to install and once it is done, you can sign in with your Google account. Andy enables you to use smartphone and tablet in conjunction with your desktop and you play Subway Surfers on your PC. From any desktop browser, apps can be easily downloaded directly to Andy OS.
You won't have to sacrifice with the multi-touch of gaming and you can use your phone as joystick while racing. You will never lose your Subway Surfers progress as Andy syncs with the your Google account through the cloud.
The needful and precise up-down and left- right swipes on the screen of your smartphone is important once you download Subway Surfers for PC. So, you can earn that coveted Gold Surfer award with the full functionality Andy provides on your PC. Subway Surfers is free but it is not officially available for Windows and Mac systems. With Andy, you can easily play Subway Surfers on your PC.
Download Subway Surfers For PC
Play Subway Surfers on PC after you download Andy. Click the download button below to download and install Andy.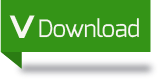 Step 1: 
Download and install Andy
. Make sure that the Virtualization is enables in the BIOS settings and also make sure that your PC has the latest video drivers installed. One can have a look at the handy guide on how to proceed
here
and also a
facebook support group
in cases where more help is needed.
Step 2: Open Andy and complete the signup procedure and in case the user has a Google account, the same can be used.
Step 3: Open Google Play and search for Subway Surfers and install it by following the instructions.
Step 4: Once installed, the Subway Surfers application is ready to use and the user can now avail all the attractive features of this application from the PC.