Sponsored Links
Candy Crush Soda Saga For PC
The incredibly epic Candy Crush Saga brought to us by the App Store returns with another outbreak with its Candy Crush Soda Saga! It's even back with a Glazed Everglade brand new episode. So, aside from purple sodas overflowing and new candies, be wary of the Venus Candytrap. With the most games run by an iOS, don't you just wish you could download Candy Crush Soda Saga on PC Windows 7/8 or Mac? Well, the delicious puzzle treat can finally run on your desktop device by the self-styled Andy software emulator. Losing your game progress by playing on multiple devices won't be a setback, as the cloud storage of your Google account will take care of that.
Breaking free
With over 140 levels of fizzling sodas to combine, you're in for another challenge of flavourful treat! And since we know that sodas can be quite addictive, you will be spending endless hours of unlocking the new game modes. The challenge of course is to let the Candy Bears break free by smashing the ice. You also have to release as much purple sodas to save the poor Candy Bears. It may look plain easy if you're already familiar with the Candy Crush Saga. Yet other than the newly concocted delightfully sweet treats like frostings and the bottled beverages, did you know that delicious honeys await you to match the candies with? What could be tastier than enjoying its high definition colours from your desktop screen when you download Candy Crush Soda Saga on PC Windows 7/8 or Mac. The helpful Andy emulator will keep your PC and handheld iOS in sync in no time!
 There ain't something fishy
 Your sodalicious indulgence won't be up for long as the Venus Candytrap is lurking in the midst of your drinking spree. By now, you have probably mastered to create some Swedish fish and Colouring Candies altogether. You make candies with remarkable talent and paved so many ways for the Candy Bears to claim their liberty. The very hungry soda connoisseur finally had seen it coming and puts aside her soda-filled fine crystal to have a taste of your freshly made candies. Let the game begin!
When you think you're so good at it, don't you think it's high time to compare notes, offer challenge and share tips with your Facebook friends? Drowning in this mouth-watering adventure would be a lot more intoxicating as you download Candy Crush Soda Saga on PC Windows 7/8 or Mac. That way, you can relish every moment with better sound effects and streaming updates right at your desktop! Andy app is a highly innovative invention that seamlessly breaks down all the barriers whether you're an Android or Apple user. Isn't that a whole new way to keep friends closer?
Some like it hot
The elements of the game are nonetheless an enthusing progression from the Candy Crush Saga you have always loved. Combining 3 or more delectable looking candies give you the score. This time around you'll face greater challenge by drenching the game board of overflowing sodas and floating bubble bears.
Some smartphone users can't get enough of the latest breakthroughs in mobile technology. When there are new models, games or updates, it seems like they have this satellite radar to be the first to find out or get ahold of the hottest device. The startling levels reached by the players of highly engrossing games such as Candy Crush Soda Saga needs a reliable cloud back up storage. The Andy Operating System lets you download Candy Crush Soda Saga on PC Windows 7/8 or Mac with no hassle.
The prodigy
Taking control of your game achievements in any device allow you to achieve the most efficient virtual enjoyment whether you're at your office or at the most happening places. Taking Andy into your digital world will leave you worry-free of doing all the updates manually. In fact, this is not your typical synching device or computing storage system like the ones that comes with .EXE installation processor. Andy works like a genius and you should find out why! With just few basic steps, you can conclusively have a whole new discovery. Read the instructions below and set up the most advanced OS/ desktop emulator:
Download Candy Crush Soda Saga For PC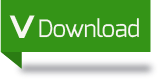 Step 1:
Download and install Andy
. Make sure that the Virtualization is enables in the BIOS settings and also make sure that your PC has the latest video drivers installed. One can have a look at the handy guide on how to proceed here and also a Facebook support group in cases where more help is needed.
Step 2: Open Andy and complete the signup procedure and in case the user has a Google account, the same can be used.
Step 3: Open Google Play and search for Candy Crush Soda Saga and install it by following the instructions.
Step 4: Once installed, the Candy Crush Soda Saga application is ready to use and the user can now avail all the attractive features of this application from the PC.
Enjoy Playing Candy Crush Soda Saga on PC!!!